Worship With Us
Below Are Our Chronicles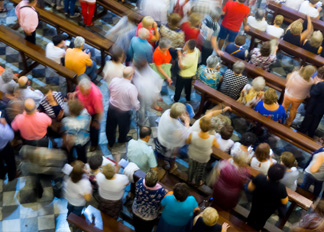 Sunday Worship Services
Every Sunday at 9:00 (10:00 during the summer) a.m. we gather around music, word, and sacrament to celebrate a God who is with us and for us. Cana's Sunday worship experience is adaptable, hopeful, and transformational. At the core of our worship experience is the liberating Good News that God values all, and all people have value. We celebrate Holy Communion every Sunday.
Our God is a relational God and desires to have a relationship with each and every person. The communion table at Cana is open to all people. The communion table is the only table in the world that has no restrictions. There is a table set for us and all creation.
Our Summer Service is from May 28 through Labor Day weekend, September 5. The service begins at 10 am and lasts approximately one hour.
---
Tuesday Small Group Study
Class meets every Tuesday at 1pm
Join with us for our small group study that meets from 1-2 pm. on Tuesday afternoons. We share life events, discuss Bible passages and review books relevant to our faith and lives.
---